SSAA Farmer Assist proudly supports the Conservation and Wildlife Research Trust (CWRT) and we recommend that our members do too. Please consider making a tax deductible donation today to a very good cause.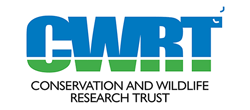 The CWRT was established for the purpose of:
protecting and conserving the natural environment that supports wildlife;
conserving and managing habitat and wildlife in an ecologically sustainable way;
raising community awareness to land management practices that will benefit wildlife, habitats and ecosystems. Such practices and conservation benefits will be consistent with International Union of Conservation of Nature (IUCN) principles. These benefits and principles include the sustainable and wise use of wildlife;
engaging with the community and private sector to manage wildlife wisely and sustainably whilst having regards to principles of biodiversity conservation consistent with the International Convention of Biological Diversity (CBD);
engaging with academic institutions and researchers to fill knowledge gaps in wildlife ecology and management;
where deemed appropriate, to purchase, rehabilitate and manage habitat wisely.